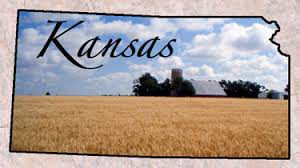 Kansas saw a record number of 73 work related deaths in 2014, in 2015 things got safer with only 60 work related deaths in 2015 according to the Census of Fatal Occupational Injuries (CFOI).
Transportation accidents in Kansas accounted for 37 fatalities or 61.7% of work related fatalities. Of the 37 incidents, 25 were related to motorized vehicles on roadways.  Another 7 of the transportation incidents were non roadway accidents involving things such as tractors overturning on farms.
Nationwide, transportation incidents were also the most frequent fatal work-related injuries in 2015, accounting for 42.5 percent of all work related fatalities. However, Kansas' 61.7 percent share of fatal work-related injuries in this industry was larger than the nationwide share.
Men accounted for 56 or 93.3 percent of the fatal work-related injuries that occurred in 2015. Nationwide men accounted for 92.9 percent of fatal work-related injuries.
March was the deadliest month with eight fatalities or 13.3 percent of the 60 work related fatalities.
The CFOI program collects data from multiple sources for every fatal work-related injury recorded. Each case must have two or more supporting documents. These source documents include death certificates, workers compensation reports, motor vehicle accident reports, OSHA reports, news accounts, coroner's reports, obituaries, employer questionnaires and other federal and state records. CFOI ensures that there are no reported duplicated in its studies.
For more information regarding this survey, please visit the Bureau of Labor Statistics website at http://www.bls.gov/iif/oshcfoi1.htm.  Additionally, charts and tables for Kansas may be viewed on the KDOL website at https://klic.dol.ks.gov/gsipub/index.asp?docid=598.