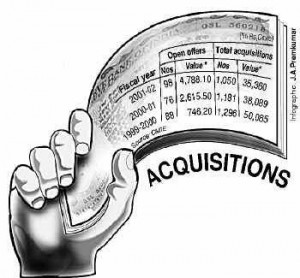 KKR & Co LP has agreed to buy software company Mitchell International from Aurora Capital.  The exact value of the deal was not disclosed, but a source close to the deal who chose to remain anonymous said that the transaction will be valued at around $1.1 billion dollars.  This is 11 to 12 times its adjusted earnings.
It was reported last month that KKR was vying for the rights to buy Mitchell and that Aurora was hoping that the deal would fetch upwards of $1.5 billion dollars.
The transaction is expected to close in Q4.  Mitchell provides information and software services to insurance companies and auto repair companies.
More than 300 insurance companies and 30,000 collision centers utilize the Mitchell platform which processes over 50 million transactions annually.
The full story from Reuters can be found here.