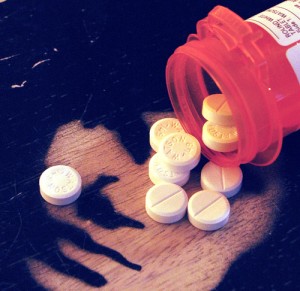 Richard Albert a former Paintsville, KY doctor was sentenced to 75 months in prison, followed by 3 years of supervised release.  Albert admitted to writing approx. 50,000 fraudulent prescriptions for 10 mg Percocet pills.
Albert also agreed to forfeit $630,000 which is meant to represent the profit he made from writing these prescriptions.  He was also ordered to pay $100,000 in restitution.
He admitted that for just over 2 years starting in January 2009, he would write prescriptions without a legit medical reason.  He charged $200 cash and would write between 40-50 scripts a day.
Patients would visit his clinic, his home and a closed chiropractor's office to obtain the prescriptions.  He would barely do an initial visit and many times when they returned they would receive a script from an office assistant that Albert had already signed.
Albert worked for Care More Pain Management in 2009, where the two former owners pled guilty and were convicted of unlawfully dispensing Oxycodone.  After resigning from there he opened his own pain management clinic clearly not having learned his lesson.
The investigation began when authorities began to notice large groups of people gathering outside the clinic waiting to get in.  The D.A. and the DEA contributed to this case.
Again another story of a doctor doing more harm than good like they are supposed to be doing.  We all know that opioid abuse is a continuing problem in workers comp and it is not getting any easier.  Doctors like this who help these people get addicted are obviously not helping the situation.  I have posted stories like this in the past so it is good to see that the authorities are out there trying to shut these guys down.
Source: WorkersCompensation.com