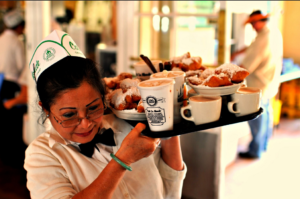 Louisiana's workers' compensation rates are set to decrease again this year. The National Council on Compensation Insurance (NCCI) recommended a decrease of 9.8 percent in their workers' compensation rates, compared to a 2.7 percent decrease last year. Their rates have decreased four years in a row, and have dropped 34 percent over the past ten years.
Insurance Commissioner Jim Donelon says the state's lower rates can be attributed to fewer injuries and illnesses on the job, and fewer claims as a result. In 2005 the state saw 40,000 nonfatal injuries and illnesses at work in private injuries and in 2015 there were approximately 26,000, according to Bureau of Labor Statistics survey data. Taking into account state and local government workers there were 34,000 reported cases in 2015. In 2015 those working in educational and health services saw a high number of cases, higher even than manufacturing and construction which tend to be hazardous jobs. There were around 3,000 cases of nonfatal injuries or illnesses to workers in hospitals and around 4,000 to workers in educational services. In the construction and manufacturing industries respectively there were 2,300 and 2,800 injuries reported.
The decrease is set to go into effect May 1, 2017.