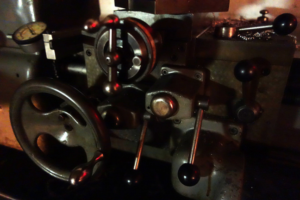 The largest study so far on the subject determined that those who work in the hard metal industry are not at increased risk of lung cancer, or any other potential causes of death.
There have been previous studies which suggested that tungsten carbide with a cobalt binder could be linked to an increased risk of lung cancer. Hard metal is manufactured by heating tungsten and carbon to form a tungsten carbide powder. Then a powdered binder like cobalt or nickel is added and the mixture is pressed into the desired shape, and then heated again to create a hardened product. It is then finished by grinding, sandblasting, honing or other methods. Cobalt has been linked to cancer in animals and can be a lung irritant for humans, so workers wear closed hoods and respirators when they are working with the powders. Hard metals are used in machining and mining.
The study was coordinated by the University of Pittsburgh Graduate School of Public Health but they studied manufacturing sites and workers all over the world, looking at sites in the United States, United Kingdom, Austria, Germany and Sweden. They analyzed three companies, 17 sites and 32,000 workers. Funding was provided by the International Tungsten Industry Association and the Pennsylvania Department of Health.
Researchers found that, even for employees who had been working in the industry for decades and may not have always used the same safety equipment as workers today, there was no average increased risk of death for employees in the hard metal industry. They found a slight increase in lung cancer mortality for short-term workers (those employed less than a year) but researchers do not think that can be attributed to occupational factors and say lifestyle and behavioral factors are the more likely cause. The median exposure levels of the workers they studied for tungsten, cobalt and nickel were below the threshold of the American Conference of Governmental Industrial Hygienists. Their standard on airborne concentrations of chemicals is one that the Occupational Safety and Health Administration recommends.
The study has been accepted by the Journal for Occupational and Environmental Medicine but will not be available online until December of this year.
Read more from the Insurance Journal and preliminary documents from the Pitt Center for Occupational Biostatistics and Epidemiology