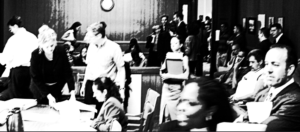 There have been several lawsuits brought against pharmaceutical companies by local or state governments, accusing them of using deceptive marketing practices when it comes to advertising for opioids. The suits say that manufacturers are trying to mask their addictive nature.
Ohio just announced they are suing Purdue Pharma LP, Johnson & Johnson's Janssen Pharmaceuticals Inc. unit, a unit of Endo International Plc, Teva Pharmaceutical Industries Ltd.'s Cephalon unit and Allergan Plc. Attorney General Mike DeWine said that the companies downplayed the addictive qualities of opioid medications like OxyContin and Percocet in their marketing, which could potentially be misleading to the public. Last year 4,169 Ohioans died from overdoses.
Four counties in New York and two in California, as well as the city of Chicago and the state of Mississippi have filed such suits. West Virginia settled with Cardinal Health Inc. for $20 million earlier this year
Some lawyers think that they are going to have a tough time making their case, since these drugs are regulated and approved by the United States Food & Drug Administration and contain information about their addiction risks on their labels. Professor at Richmond School of Law Carl Tobias says that the drug companies may also be protected from liability because of the role that prescribing doctors play in delivering these medications.
The drug makers say that the allegations are unfounded. They argue that the use of private (for-profit) lawyers seeking damages rather than public servants violates their due process rights. Last year a judge invalidated a case brought by New Hampshire Attorney General Joseph Foster and the private firm Cohen Milstein Sellers & Toll. The case is on appeal.