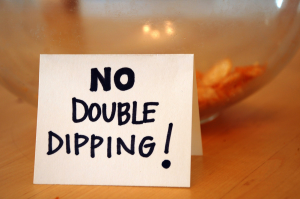 The state of Massachusetts is looking closely at a legislative loophole that they found out has been allowing people to collect workers' compensation benefits at the same time they are collecting retirement benefits. It has cost at least one city a big chunk of change and some believe other municipalities are paying out for this loophole too.
The law says that injured workers who are 65 and have not been working for two years are disqualified for workers' comp for temporary or partial benefits, unless they can prove that they would have continued working past retirement age had they not gotten injured. The law is only written for partial disability, and doesn't mention anything about permanent or total disability benefits. Permanently injured employees can technically then still collect benefits.
Fitchburg, MA found out that this law has let three of their residents continue collect workers' comp benefits, even though they are in their 80s and also collecting retirement. The city has paid them over $1 million over the past two decades. Government officials are now advocating for that loophole to be closed.
The City Solicitor, John Barrett, likened it to "double dipping". He says he believes it was an oversight but that it can allow people to take advantage of a system that is in place for workers, not those that are retired. The Mayor of Fitchburg, Lisa Wong, said they have been trying to identify the individuals who fall into this loophole and have settled with a few for a lump sum, however there are a still a few individuals who refuse to settle.
If the loophole was closed the three individuals in question would not lose their current benefits, it would affect future retirees. A bill has been proposed by a state representative to add the total disability or permanent disability benefits to the list of benefits that would be ineligible for retirees to collect.