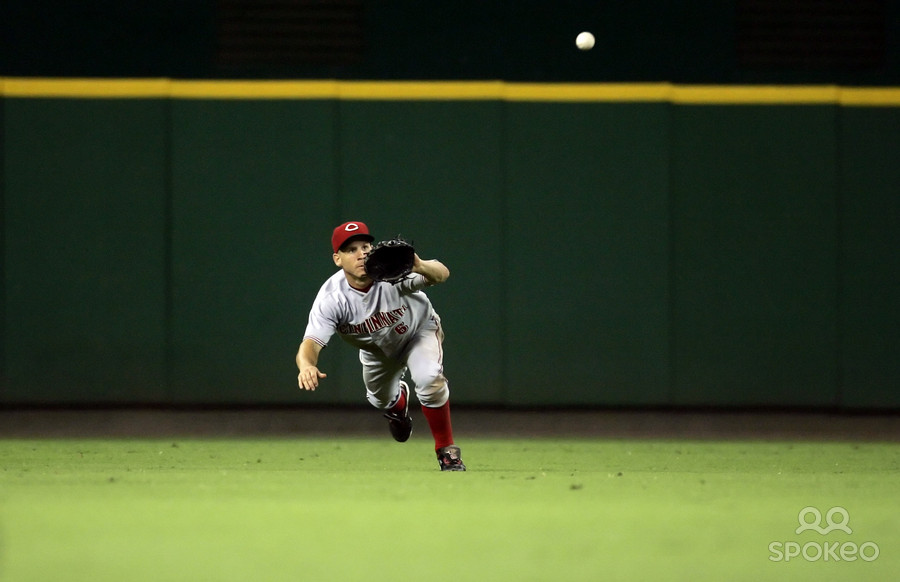 Ryan Freel was a Major League Baseball (MLB) player who played the game to its fullest.  He would dive, jump, and crash into walls all to make the play, help his team win, and to thrill the fans watching.  Freel played with 5 different teams, but spent the most time with the St. Louis Cardinals.
Freel experienced his share of injuries and concussions while playing the game of baseball.  In 2007 Freel was chasing a fly ball and collided with Norris Hopper which cause Freel's head and neck to hit Hopper as well as the warning track.  He was taken in an ambulance to Good Samaritan Hospital where he was alert and moving his extremities.  He was back to working out 2 weeks after the collision, but was delayed when he began getting random headaches.  Then in 2009 while playing with Baltimore Freel was hit in the head on an attempted pick-off play, he was placed on the DL and retired a year later.
Last year Freel did the unthinkable and committed suicide with a self inflicted gunshot wound.  His family donated his brain to Boston University School of Medicine where they are testing for CTE, which can only truly be diagnosed postmortem.  Freel's brain was found to be in Stage II CTE, which can cause erratic behavior and memory loss.  Stage 4 is the worst case scenario which results in dementia.
People who are diagnosed with CTE have a build up of a protein call tau.  This protein spills out of cells from repeated head trauma and chokes off neuro pathways that control memory, judgement, and fear.
We normally hear about concussions in football, hockey and other high contact sports.  You normally do not hear of this a lot in baseball however 18 players were placed on the DL this past season for concussions.  Players run, dive, crash into walls, get hit by pitches, and bounce off the ground sliding.  Although you do not hear of a ton of concussions-that constant bouncing of the brain against the skull must amount to damage over the 162 game season and the many seasons that players tend to play.
For Freel's family this gives them some kind of closure knowing that their loved one did not take his own life without some kind of reason, and although we will never know that exact reason this does shed some light into what may have been going on in his life.  Could this be a new trend that is going to be seen in retired MLB players?  Will we see more workers comp claims being made?  Only time will tell as this is the first case on record, I for one will be watching to see how this progresses within the sport and the workers comp arena.
Source: CNN.com