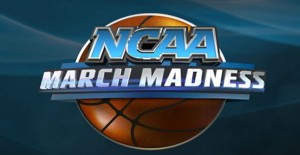 The opening play in games begin tonight.  Who is excited for the NCAA Men's Tournament otherwise known as March Madness?  I for one am, this to me is one of the best sporting events, a field of the top 68 basketball programs in the country all vying to be crowned the nest program in the nation.  It a tournament like this it is anyone's time to shine, schools catch momentum and cruise to the sweet 16 or the final 4.  There are always the favorites and everyone usually has a sleeper that they think can make a run at it.  By now everyone has filled out their office pools and hopefully if you are filling out a pool you will take advantage of Warren Buffet's offer to pay out $1 billion dollars for a perfect pool.
How does March Madness effect the workplace?  Companies report that they lose billions of dollar because of downed productivity being that many of the games played are during the day and go on for a couple weeks.  Don't let this great sporting event put a mark on your record or worse get you fired.  Follow these tips to make sure you enjoy the tournament, but keep your focus where it needs to be:
Don't gamble at work – Sure there are many office pools going around, sure people want to throw up a wager to prove they have the best sports knowledge and can choose the best pools.  Some managers may get involved in pools, some may frown upon it.  You definitely do not want to be the suggesting the betting and holding any wagers.  I would absolutely wait and see how upper management reacts to the idea of a pool, ask your boss if it is OK to partake.  Some workplaces may be OK with it as long as it takes place outside the physical work environment.
Stay Productive –  As I said before companies report that they lose billions of dollars each year around the time of March Madness due to employees slacking off and watching the games.  I am sure people will be checking scores and evaluating pools.  Don't let your work suffer as a result of this.  If you boss notices your production down this becomes grounds for write ups or worse.
Don't Clog Up the Internet – We all know that the games are played during work hours and we all want to see our favorite team cruise to victory.  However, as it is with most companies there is a strict policy on what the internet can and cannot be used for and it is monitored through the bandwidth.  If all the sudden the company's internet is slowing down because you are streaming games or multiple games, I can guarantee that the higher ups are not going to be pleased.  Maybe the better thing to do would be to ask if you can use your phone or a tablet just to check the scores once in a while.
Don't Discriminate – Just because this is one of the most popular sporting events does not mean that every single person in your office is as thrilled as you are.  Be considerate of the people who do not find sports as thrilling as you, ask them to be involved and if they refuse make sure they are not picking up extra work because of you slacking off.
Keep Your Ego in Check – We all think we support the best team in college and we want them to win.  Should your team win or knock off your boss' pick it would be wise to keep your taunting and celebrating to a minimum.
I think if you follow these suggestions you should be able to enjoy the March Madness and keep the madness at work to a minimum.  I for one am looking forward to the Delaware – Michigan game, I do not foresee this game going how I anticipate – Go Hens! We have a lot of Blue Hens in our office.  I have my favorites.  Nova in the final 4, but overall I do not think there are too many teams that can touch Florida and that is my pick for the National Champions – GO GATORS!  Who does everyone out there have winning the tournament?