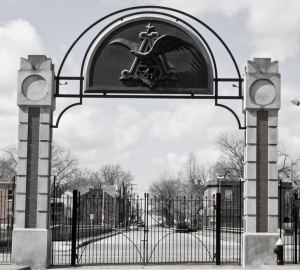 A beer giant has been cited by the Occupational Safety and Health Administration (OSHA) for safety violations and is facing a hefty amount of fines as a result.
The Anheuser-Busch distribution warehouse in Jersey City exposed their workers to hazards from their industrial trucks and other violations that netted them two willful and eight serious violations- totaling $162,500 in fines. Willful means they intentionally ignored the law even when they knew something was wrong. Serious violations occur when there is a chance that death or serious injury could result from a hazard the employee knew about, or should have known about.
The Parsippany Area OSHA director Kris Hoffman said that the company knew about the hazards and still let their employees work without appropriate training or equipment, even allowing them to work without safe exit routes. To view the entire list of citations check out the OSHA site.
The truck operators were not company trained and defective trucks were still being used, both willful violations that cost $121,000. Other serious violations included failure to provide chemical hazard communication or powered industrial truck training, as well as having obstructed exit routes. The serious violations totaled $41,500 in all.
The director of operations at the site, John Aversano, said that they have a good track record of safety training programs and they disagree with OSHA's findings. He said the facility has not had any injuries that require lost time since 2011.
OSHA investigated the warehouse under their site-specific targeting program, which tries to steer resources and enforcement to workplaces that have the highest injury rates.