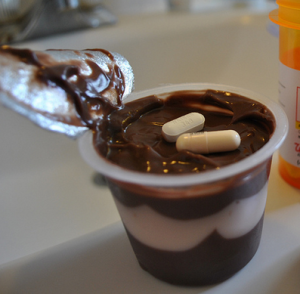 Unfortunately our attention is back on the painkiller epidemic after the recent news from the CDC that indicates heroin use is on the big uptick, and heroin is sometimes used as a substitute or replacement for opioid users who can't get the more expensive pills. Now another study from the Mayo clinic indicates that a significant number of people who are prescribed opioids for the first time end up staying on them for three months or longer as long-term users.
In 2009 researchers looked at just under 300 patients in the Rochester Epidemiology Project who had just received new prescriptions for opioids. They looked at their usage patterns over the next year to see who ended up using them short-term (less than three months), episodic (between three and four months) or long-term (more than four months). For the 293 patients there were a total of 515 prescriptions written for opioid painkillers. They found that almost one in four (21%) of patients ended up using them between three and four months. About six percent of patients went on to long-term usage.
They found that patients who also abused other substances like alcohol or nicotine were more likely to use opioids for a longer time. Researchers suggested that the neural circuits for chronic pain and substance abuse may be related because of the rewards system in the brain. These kinds of patient histories could be good "risk-factor indicators" for doctors when they are prescribing. One of the authors of the study, Dr. Michael Hooten, suggested that longer and stronger doses of pain medication may actually reduce a patient's pain tolerance, meaning they will need more of the drug to cope with the pain. He advises prescribers to reduce the dosage amount and limit the duration of the prescription.
It does not look like this epidemic is slowing down soon so this is a good study that may help some doctors find alternatives for patients who could be at risk of addiction or overdose.