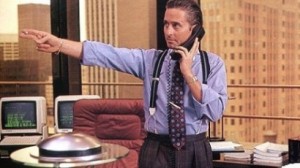 MedRisk Inc. a leading provider of physical medicine management in the workers compensation industry has announced that they have acquired Medical Diagnostic Associates Management Inc. (MDIA) based out of California to access its diagnostic imaging network.
With this acquisition MedRisk will now have the greater ability to treat injured workers while also being able to control the medical spend while improving patient care.  Payers will now be able to get injured workers treatment faster with greater options to get them back to the workplace sooner.  There was a demand for an alternate national imaging network which helped to facilitate this merger.
"MDIA has an impressive physician driven, outcomes based approach to diagnostic imaging."  says Shelley Boyce CEO of MedRisk.  MedRisk is constantly looking at its approach to treatments and comparing it to its over 20 years of claims data so that it can effectively manage medical spend.
This should prove to be an interesting merger in the marketplace as well as for MedRisk.  This should make it easier for payers to make referrals and get their injured workers excellent treatment and get them to return to work faster.  I would like to congratulate Shelley Boyce and the entire MedRisk team on this merger and the best of luck to both companies moving forward.
Source: MedRisk