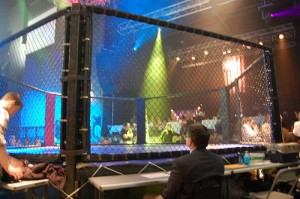 A Toledo man pleaded guilty to workers compensation fraud for collecting work comp benefits while teaching a mixed martial arts class.
Bobby Morgan Sr. had been charged and indicted on a felony workers comp fraud charge, but pleaded guilty to a first degree misdemeanor charge in the case.
The judge ordered him to be on probation for two years.  He also received 100 hours of community service and was ordered to repay $3,157.70 in restitution.
Source:  The Toledo Blade