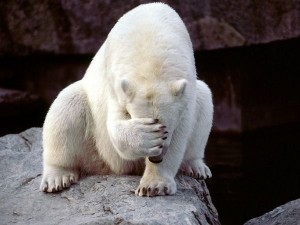 From the same department of obvious studies that brought you the research that kids like ice cream, A new study released last week found that a rise in workers' comp costs means that there are more workers, and thus a better economy to pay them. After careful research, the spokesperson for the organization that authored the report proclaimed "Workers' compensation often grows with the growth in employment and earnings". No mention was made of incidents of sunburn occurring in much higher rates during the daylight hours.
All kidding aside, it is reasonable to understand that the economy is a massive engine without a tachometer, so items such as workers' comp claims and private payroll service reports are used to gain insights. The fact that this one is using data from 2011 to make these statements reinforces the lag in our data. This lag makes it incredibly difficult to make underwriting decisions for 3 years from now when we the best we can see is 18 months in our rear view mirror.
A couple of interesting facts on 2011 from the report:
Employers' costs of workers' compensation as a percent of total wages increased in 31 states and remained unchanged in four.
The share of benefits paid for medical care exceeded 50 percent in 33 states
A couple more that I will add:
Charlie Sheen has tiger blood
Kim Kardashian enjoyed 72 days of marriage.
Get enlightened here