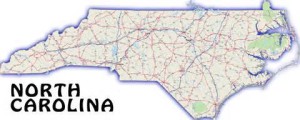 North Carolina Governor Pat McCrory gave his annual State of the State address this week.  In it he outlined that nearly half of all workers' compensation claims paid to state employees were the result of fraud or abuse.  Now he is being criticized for his statements.
McCrory stated that they want to pay legitimate claims, giving injured workers the best medical attention possible to help them return to work.  He says that when they examined workers' compensation claims they estimated that about 40% of the cases are related to abuse or straight up fraud.
McCrory estimates that as a result of abuse and fraud these cases have cost North Carolina taxpayers around $896 million dollars during the past six years.
If you break that out to an annual basis it comes to about $150 million annually in workers compensation fraud cases.  If you took that money and put it back into the pockets of the state employees they would have been able to receive a 2% raise each of the last six years.  McCrory says that they will launch a major effort to stop fraud in its tracks.
Ardis Watkins – director of government relations for the State Employees Association of NC says that they cannot find any credible source to what the governor is saying about the fact that 40% of comp claims are fraud related.  She also says the employees are disappointed in what the governor said because many state workers are out there putting their lives on the line every day to keep the people of North Carolina safe.
State Human Resource Director Neal Alexander is responsible for providing the information for the governor's speech says those numbers were an estimate.  Alexander says they need to do a better job of looking into and managing claims, as well as keeping workers safer through trainings and procedures.