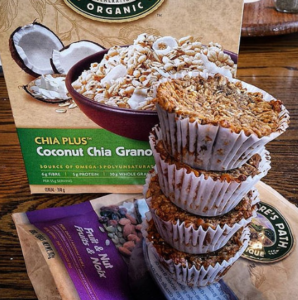 A food company in Wisconsin has been cited by the Occupational Safety and Health Administration (OSHA) after one of their workers suffered an amputation of three fingertips. The administration says that the injury could have been prevented had the company followed safety procedures.
A worker was cleaning a machine at the Sussex, WI branch of Nature's Path Foods Inc., and was struck by a rotating airlock blade, causing him to lose three fingertips. The machine should have been properly powered down before the worker even started to clean it.
The company was cited with 17 total violations– 14 serious, two repeat and one other-than serious violation. They are looking at penalties of$118,320.
The repeat violations were for failing to implement lockout procedures for machines with rotating blades. This left employees vulnerable to amputation hazards. They had received this citation in 2012 and 2013.
They were also cited for failing to inform employees about the dangers of confined spaces, they failed to train workers who entered these spaces on the proper entry and safety rules, and they did not have procedures in place to test the conditions of these spaces. They lacked emergency response plans or training for workers should someone need rescuing from one of these confined spaces. The failed to follow procedures for de-energizing machines when employees were working in confined spaces. The inspectors found unsafe wiring around the facility as well. They received one other-than-serious violation for failing to log workplace injuries or illnesses as OSHA requires. OSHA requires employers to report severe injuries (amputations or loss of an eye, or any hospitalizations) to the administration within 24 hours.
Christine Zortman is the OSHA area director for Milwaukee. She said that employers are required to make sure that machines are locked out so workers are not at risk.
"Training workers to isolate energy, as required by OSHA standards, would have prevented this young man's hands from coming in contact with the operating parts of the machine," she said.