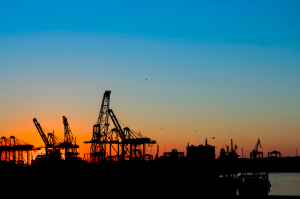 Mesothelioma is a nasty disease that can develop in people who have had asbestos exposure. Asbestos used to be used in a lot of structures, including ships which means a lot of veterans of the Navy are now suffering the consequences for their years of service. A press release from the Mesothelioma Victims Center says that almost a third of the mesothelioma victims they talk to are Navy vets, specifically ship yard workers.
Because these workers were in and around engine rooms on a number of ships, the center put together a list of ship yard locations that may have had more extreme asbestos levels and that former workers should know about. Locations in Virginia, Washington, California, Maine, Connecticut, Pennsylvania, Maryland, Louisiana and Florida were identified as dangerous zones for former workers. Many of those states were also noted by the CDC as having higher rates of work-related lung disease in general than other states in the country.
The center is focusing on naval workers because many of them got out of the service and then used the skills they had learned in other occupations (electricians, mechanics, etc.) and those industries at the time also had a lot of asbestos exposure. It seems like a lot of them were hit with a "double whammy" of dangerous jobs in terms of asbestos exposure.
Most workers were likely exposed between the 1950's and 1980's, now the average age of a diagnosed patient is 72 years old. Between 2,500 and 3,000 people are diagnosed each year with mesothelioma, though a lot of people are falsely diagnosed with pneumonia at first. The center works to get compensation for victims of mesothelioma, or they work with the family on behalf of that person if they have passed. Beyond naval workers they work heavily with power plant, oil refinery, industrial, auto, or construction workers.
The release said they hope the list will highlight the "hotspots" of asbestos exposure and the center will work to ensure that victims get the best possible compensation.