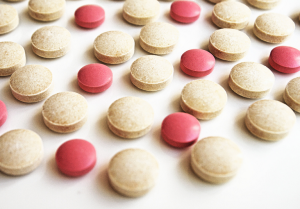 Ameritox is a drug-testing service that is used by work comp professionals to monitor patients that are on opioids, stimulants and pain medication. Last week the service put out a report saying that there are more and more patients who are taking medication that was not prescribed by their doctor, but less who are not taking the drugs prescribed to them by their doctor.
The team categorized three measurable numbers- either "one or more illicit drugs found", "prescribed drug not found" or "non-prescribed drug found".
They said in the past two years the number of patients who are taking drugs not prescribed by their doctor has gone up to 33.9% from 32.3% in 2012. The number of patients whose samples contained illegal drugs increased from 11.1% to 11.6% since 2012. This sample was taken from 400,000 patients.
They found that 32.2% of patients are not taking the medicine their doctor prescribed, which is actually down from 35.9% of samples in 2012. Besides that not being good for the patient, who needs that medication, that number could also mean there are more prescription drugs getting into the hands of people who they were not intended for.
Some states ranked worse than others when tested for these three categories. California, Maryland, Michigan and Colorado had some of the higher percentages when it came to drug issues. Other states like Delaware and Kentucky had lower-than-average rates in all three categories.
Kentucky has a program called Operation UNITE that was implemented in 2003 to try and combat their prescription drug problems. The organization tries to connect law enforcement, education and treatment plans to try and stop prescription abuse. The program has been praised nationwide and their rate of drug overdose deaths has been on the decline.
The CEO of Ameritox said that there is great potential for misuse when it comes to pain medications and illegal drugs. He recommended a dynamic and coordinated plan of attack with input from clinicians to try and solve this drug problem. Though we have taken some positive steps in the struggle against pain medication misuse, it still seems like there is progress to be made.