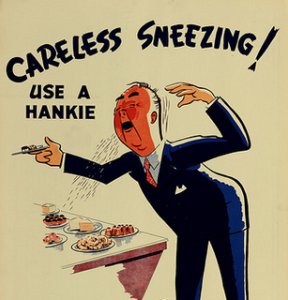 After recent outbreaks in the news have caused many health care workers to worry about their own safety in trying to contain contagious and transmissible diseases, the Occupational Safety and Health Administration (OSHA) and the National Institute for Occupational Safety and Health (NIOSH) jointly released a new resource so that employers and employees can better understand how to keep themselves safe while working to save others.
The Hospital Respiratory Protection Toolkit is intended to educate healthcare centers on proper respiratory protections for workers who are exposed to airborne pathogens. Though there are some facilities who are very well equipped to protect workers from exposure, when outbreaks occur it can be "all hands on deck" and any facility who is able to treat patients can sometimes be asked to take on that task. It is these facilities that can be vulnerable, as their employees might not be used to or aware of the kinds of safety protocols they need to stay healthy themselves. One of the most effective and easiest ways to keep employees safe is to use respirators or other protective equipment.
Beyond advising on proper respirator use, the toolkit also includes how to assess hazards, how to develop an actionable respiratory protection plan in a healthcare facility, and a wealth of resources and information for those looking to enact such a plan for their facility. OSHA has a standard in place that requires any potentially exposed sites to have respiratory protections in place, but it is a good idea for any facility even if they do not think they are at a strong risk.
Since these two organizations are on a national scale, hopefully hospitals around the country can use the resources and information to communicate with each other challenges they have faced and how they overcame them, or strategies that have worked for them.
Health care workers are on the front lines, and if they are injured at work it could easily turn into a workers' comp claim. The recent Ebola outbreak caused one Texas nurse to become severely ill and though her lawsuit is currently on hold, it could turn into a nightmarish situation for both employer and employee.
The main concern for all parties involved should be to keep employees safe, and hopefully this new toolkit will help facilities do that.