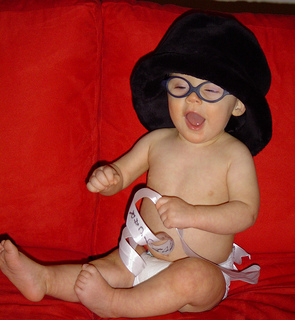 Got a New Year's Resolution yet? Besides eating better, losing weight and getting out of debt, everyone should take note of the US Occupational Safety and Health Administration's list of the Top 10 Violations of 2013 in order to correct them in the New Year.
Here is the preliminary list of the top violations, along with tips to ensure that your New Year's Resolution of improving workers' safety will stick around past January.
1. Fall protection in construction 8,241 citations
Most of the citations included failure to use guardrails, safety nets or personal fall arrest systems, failure to prevent falls from roofs and failure to protect open sides and edges. Do yourself a favor and ensure that these precautions are in place and choose the correct precautions for your worksite.
2. Hazard Communication 6,156 citations
Most violations included failure to have a written program or inadequate employee education and training, along with improper or lack of labels on containers. Make sure your employees are trained and up-to-date on the new hazard communication standards.
3. Scaffolding in construction 5,423 citations
These citations were for failure to provide safe access to scaffolding surfaces, lack of fall protection and lack of guardrails. Employers could ensure all scaffolding elements are inspected before work begins.
4. Respiratory protection 3,879 citations
Most violations were for lack of a respiratory protection program, improper respirator for the present hazards or improper respirator fit. Ensure that your employees are protected with the proper fitting equipment and train them how to use it correctly.
5. Electrical wiring methods 3,452 citations
Most violations included problems with cords, boxes and wiring, misuse of extension cords and using temporary wiring instead of permanent wiring. Make sure your workers know extension cords are not a proper substitute for permanent wiring.
6. Powered industrial trucks 3,340 citations
Violations included inadequate operator training or refresher training, poor condition of trucks when in use even after they have been repaired. Make sure you inspect your powered industrial trucks before they start the shift and remove trucks that need repairing.
7. Ladders in construction 3,311 citations
Common violations include damaged side rails and using an inappropriate ladder for the job, as well as excessive loads on ladders. Make sure you inspect your ladders regularly and that all rungs are in safe conditions, the rungs are free of slippery substances and sharp edges. Also ensure your workers don't walk under them and bring bad juju to the worksite.
8. Lockout or tagout 3,254 citations
Most violations are for lack of energy control procedures and inadequate training and inspections. I read about accidents involving improper lockout technique all the time and it's a shame since most of them are easily preventable. Make sure you train employees in proper procedure and inspect all your boxes.
9. Electrical hazards 2,745 citations
A majority of these violations include exposure to electric shock and electrocution. Train all of your workers in the hazards of working with electrical equipment.
10. Machine guarding 2,701 citations
A lot of these violations involve point of operation exposure, no anchoring of fixed machinery and exposure to blades. Employers should ensure that all machines are guarded at exposed points of entry (blades, rotating parts, nip points and anything that sends out sparks).
You might think that your worksite is operating smoothly, but it only takes one accident or incident to land you in hot water with OSHA and lower employee morale if someone is hurt. Even if you have resolved not to make any resolutions, consider making self-checks and compliance a habit in 2014. Have a safe and happy New Year's!