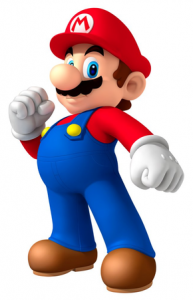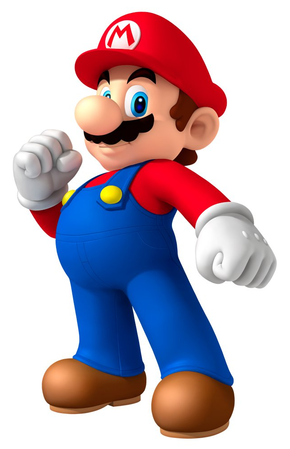 Mario was created in 1981, 33 years later he is probably one of the most iconic figure in video game history, appearing in over 200 video games.  I do not believe that you can think of Nintendo without immediately going right to Mario.  He is the pudgy, Italian plumber who also takes on the role of saving the world from Bowser or Wario or whoever may be threatening the kingdom next.
He started his career by jumping over pipes and breaking blocks with his head.  Now I have not played video games in many many years, but I do remember the original Mario as a classic.  I am sure now Mario is jumping or flying over oceans and mountains and all kinds of other hazards.  He faced getting bit by reptiles and having fire thrown at him.  Mario would surely be entitled to workers compensation – as I am sure the kingdom would need to have workers comp insurance likely looking like something of a state fund.  Being a government employee Mario would need to have all his injuries reported and treated by the state.
Clearly we have another year to wait for the big reveal of ICD-10, but for the purpose of our story here we are going to use the ICD-10 coding system because it provides much more detail to the injuries that could have been received by Mario that would need to treated at the end of his Game Over.
Here is a look at what a typical claim with codes could look like for Mario:
S01.85XA – Open Bite of other part of head – initial encounter (As we all remember there were those wonder reptiles in the shells that would bite Mario)
S06.0X0D – Concussion without loss of consciousness, subsequent encounter (After repeatedly breaking brinks with your head there had to be a point that a concussion will set in)
T30-T32 – Burns and Corrosions of multiple and unspecified body regions (That Bowser had a nasty habit of throwing fire at Mario when he took over the castle, this lead to many level retries and game overs for Mario)
W60.XXXD – Contact with nonvenom plant thorns & spines & sharp leaves (While trying to reach a next level Mario often had to jump over pipes that contained plants with spines that would injury him)
Luckily for all our work comp adjusters out there Mario never really took time off of work, these would be treated as medical only claims because Mario had to get back in there and save the princess.  However for our gamers out there – people have been known to go hours and hours to beat a game and therefore would absolutely keep our adjusters busy with multiple claims.  I am sure the kingdoms premiums would absolutely be on the rise just because of Mario alone.
(Here to the left is the one and only original Mario from the early 80's)