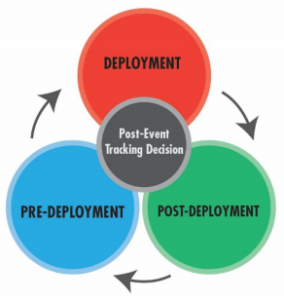 The National Institute for Occupational Safety and Health (NIOSH) released software to better track the status and safety of emergency responders when they are out in the field responding to a natural disaster or public emergency. There are more than 3.5 million emergency response workers in the country that may be exposed to hazards themselves when they are trying to help others.
Their ERHMS Info Manager is a tool that implements the Emergency Responder Health Monitoring and Surveillance (ERHMS) framework. The ERHMS system was developed by NIOSH, the U.S. National Response Team, unions, various federal agencies and emergency responder groups who provided recommendations on how to best protect emergency responders in emergencies. The software is free and can be used before, during, and after emergency responder deployment to track responders and collect data to be used to identify those who may need medical care or health monitoring after an incident.
The tool allows users to create profiles of first responders, record incidents and map locations and assign responders to a specific incident. Users can design forms and surveys for responders and log answers to determine if there is a need for post-incident health surveillance program or anything like that.
The system was created when responders to the World Trade Center attacks began to experience health issues, highlighting the need for a health monitoring system for emergency responders.
Check out more info on ERHMS from NIOSH here and read an EHS Today article summarizing the tool.