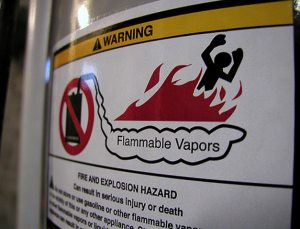 A chemical company in New Jersey has been cited and fined by the Occupational Safety and Health Administration (OSHA) for putting their employees at risk of exposure to dangerous chemicals.
The Elan Chemical Company Inc. of Newark, NJ, was cited for 17 different safety violations after an inspection last year. The administration was inspecting the facility under a program specifically focused on chemical companies.
They received 17 serious violations for exposing employees to fall hazards by asking workers to access an autoclave via a wooden plank without any guards on the side. They did not post safety diagrams that were to include information on equipment processes for equipment that housed dangerous chemicals, information on hazard analysis, information on equipment inspection or testing, or post information on contractor safety. They did not perform proper inspections of process equipment, and if they did do any kind of inspection they were doing them as frequently as recommended by the manufacturer. They violated a part of their written hazard communication plan by failing to label 15,000 gallon tanks full of dangerous chemicals like ethyl chloride.
This plant works with a large quantity of ethyl chloride, which is a dangerous and flammable gas that can cause explosions or fires if it is improperly handled. The National Institute for Occupational Safety and Health (NIOSH) says that exposure could cause workers to suffer nervous system problems, cardiac problems like arrhythmias or even cardiac arrest, cramping, liver or kidney damage.
The Director of the OSHA Parsippany Area Office, Kris Hoffman, said that the plant's workers were working in a hazardous environment because of their employer's failure to have the proper process safety management standards in place.
The company is facing $72,100 in fines for their alleged violations. They do have the opportunity to dispute the findings if they so choose.