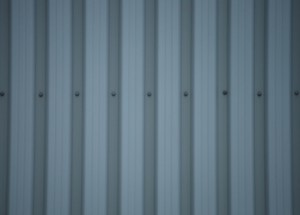 The Occupational Safety and Health Administration (OSHA) has once again cited a company in Delair, NJ for safety violations. The company has been inspected eight times since 2011 and continues to amass violations and penalties.
The most recent inspection of Aluminum Shapes LLC resulted in 51 various violations and proposed penalties totaling $1,922,895. The inspectors discovered that there had been two separate incidents where employees were injured as a result of safety oversights.
One employee was sent to the hospital and several others injured when they were exposed to dehydrated sodium hydroxide, aluminum oxide and decomposed metal in a tank they entered to drain. At first employees notified their supervisors that they were being burned and they tried to wash off the residue, afterwards their supervisors told them to go back into the tank and an employee had to be hospitalized.
Another worker broke their pelvis when they were caught between unguarded moving parts of a metal fabrication machine.
They received willful citations for failing to provide the appropriate personal protective equipment such as boots or gloves, for failing to conduct any air monitoring before allowing workers to enter a confined space, for having an attendant during entry into a confined space, for failing to complete an entry permit to identify or control hazards in a confined space before entering, and for failing to provide training in confined space hazards. They also received willful violations for failing to use lockout procedures, for failing to provide workers with the right equipment to lock out equipment before servicing, for failing to use group lockout procedures, for lacking procedures on the use of blocking devices and for failing to train workers in lockout procedures.
They received serious violations for failing to use ladders properly to get in and out of tanks in a safe way, for failing to protect workers from falling through holes or from falling into dangerous equipment like chemical tanks. Employees were not properly trained in personal protective equipment use or hazardous chemicals. The company failed to record injuries in their injury log, an other-than-serious violation.
Several of those willful violations were repeat violations, and several serious violations were repeat violations.
A spokesperson issued a statement that said they've implemented new safety measures but OSHA has a new fee structure which penalizes them unfairly even as they try to improve their workplace. Read the statement at NJBiz.com.
The entire list of violations can be read here. The OSHA press release about the inspection can be found here.