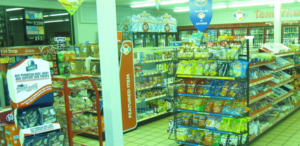 The U.S. Occupational Safety and Health Administration (OSHA) cited Jay Management Inc., the operators of a convenience store in New Jersey where a clerk was shot and killed last October. OSHA contends that the company did not do enough to protect workers from hazards of the job.
Ashvin Patel was shot in a convenience store where he worked in Irvington, NJ, after two men robbed the store wielding guns. The men ran across the street and robbed a restaurant as well. Patel was taken to the hospital but died.
In the past five years there have been 20 acts of violence on employees at this particular location, including armed robbery, theft or assault. OSHA claims that the operators of the store knew about the past incidents and still failed to implement safety precautions that might better protect workers, even after this employee was killed at their store.
The store operators were issued a willful citation under the administration's general duty clause, which states that employers are expected to provide employees with a worksite that is free of recognizable hazards that would likely cause them death or serious harm. That expectation can include workplace violence if there is reason to believe it is a common hazard at that worksite, or if it has happened before. The proposed penalties for the willful violation total $14,000.
Some suggestions from OSHA on making the worksite safer are to develop a violence prevention program and to train employees in recognizing and controlling hazards. The operators could also install panic buttons that employees press to call police, install bulletproof glass around the cashier stand, install signs around that warn of video surveillance, or rearrange the store's setup so that the cashier stand can be seen better from the street.