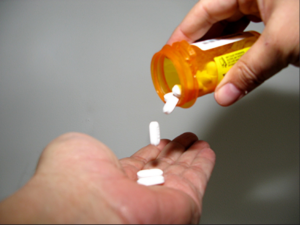 New Jersey Governor Chris Christie just signed a piece of legislation making his state the strictest in terms of opioid prescription practices. Initial opioid prescriptions will only be written for a five-day supply, unless they are to treat cancer, chronic pain, or are to be used for hospice care. Insurers and policies that are state-regulated will also have to cover inpatient and outpatient drug addiction treatment for up to six months, without requiring prior authorization from patients.
Senate Bill 3 also requires that licensed physicians take continuing education courses on opioids to learn how to manage pain in alternative ways, how to responsibly prescribe opioids, and how to better recognize signs of opioid abuse or addiction. Doctors will also have to discuss the risks associated with opioids with their patients and provide a written record that they had that conversation. Some in the legislature had reservations about the bill because for conditions that involve severe and acute pain (surgery or extreme dental work) the five day prescription could be too short. Patients may not return to their doctors for a follow-up visit for ten or more days and they could run out of pills or find it difficult to go back and forth to a pharmacy more often. Other states like New York, Maine and Massachusetts have seven day limits.
Assemblyman Declan O'Scanlon said that the five-day term is "dramatic" but many physicians write longer prescriptions, maybe up to a 30 day supply, and then leftover pills can be abused. The previous restriction in New Jersey had been 30 days. He said that if on the fourth day the pain is still there, the physician can extend the prescription another five days without a co-pay for the expanded period. O'Scanlon said he may consider introducing a bill that would set initial prescriptions to a seven day term, although Governor Christie said he would veto a bill that extended the limit to seven days.
We here at Acrometis are close enough to the New Jersey media markets that we've recently started to see PSAs running with a number for people in New Jersey to get connected with help. The first day the commercials ran, January 21st, the hotline said they had 21 calls. By January 26th they reported 72 calls. Christie said that people may not know where to go for help or are embarrassed to reach out.
New Jersey reported 1,587 drug-related deaths in 2015 and 1,304 in 2014. In 2014, 142 of those drug-related deaths involved fentanyl and in 2015, 417 victims were identified with fentanyl in their system. That's almost a 300 percent increase.