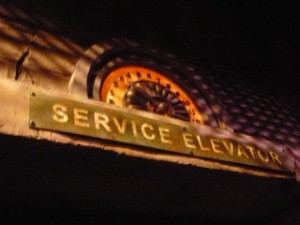 Earlier this year, a worker at the Tradewinds Island Resort in Florida was crushed by a falling elevator when he was working at the bottom of the elevator shaft. Now the Occupational Safety and Health Administration (OSHA) has fined the resort and the man's employer, SWS Environmental, more than $80,000 as a result of the accident.
Mark Johnson worked for SWS and had been cleaning out the bottom of the shaft this past April. He had only been working for 40 minutes when the elevator above him fell. His co-worker was outside the shaft and was uninjured, reports the Tampa Bay Times.
Firefighters who were on the scene said they noticed that an important safety precaution was missing almost immediately upon arriving. The main power to the elevator should have been completely shut off, or in "lockout/tagout" mode. But nobody from either the hotel or SWS ensured that happened. OSHA says that Tradewinds and SWS are responsible for ensuring the safety of workers and handed a $23,000 fine to Tradewinds. Because SWS has been cited for violations before, they face a $61,000 fine.
The resort's president, Keith Overton, says hotel officials are still uncertain of what occurred that day and are working with OSHA to make sure any shortcoming are addressed. After the incident a Florida inspector found 13 violations, which shocked Overton. He asserts that they had someone look at the elevators a few days before the accident and they all passed. He believes the inspector found safety violations that developed as a result of the falling elevator.
Johnson was not a certified elevator technician and likely did not know about the lockout/tagout procedure.
I don't like elevators. I get uneasy in them; I usually envision plummeting to my death or getting stuck in their confined space for hours at a time. I know fatal elevator accidents are rare but this story doesn't do much to put my mind at ease. I hope this serves as a reminder to employers, building inspectors and everyone else that elevators are serious pieces of machinery. If you're going to work around them, make sure you know the proper safety precautions.