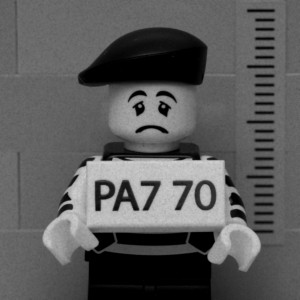 I've been sucked into a vicious cycle of "I'm only going to watch one episode….Now its five episodes later" with Orange is the New Black. Maybe that's why this particular work comp fraud story caught my eye.
A man out of Mentor, OH (ironic name, no?) was found guilty of workers' compensation fraud and ordered to pay $13,000 in restitution. An investigation by the state Bureau of Workers' Compensation (BWC) uncovered an impressive (illegal, but impressive) plot between the man and his wife so he could receive workers compensation benefits. How did they finally get caught? The man in question, Russell Whitman, was in jail. The couple submitted false documents to the agency so he could continue to receive benefits even though he was in prison.
He was discovered when "A quick-thinking claims service specialist spotted a newspaper article about the incarcerated injured worker, and reported it to our Special Investigations Department," said the BWC CEO Steve Buehrer.
See how important an intuitive adjuster can be? The investigation looked at prison phone records and saw that Regina Whitman, his wife who also operated as a payroll manager for the business they both worked for, had been submitting fraudulent payroll reports on her husband Russell. Mr. Whitman is in jail for embezzlement and is supposed to serve a sentence of five years, but he might also have to serve a few extra months for this side project he had going on while he was in prison.
Maybe the writers of OITNB could take a tip from this story- that sounds like quite the dramatic episode.