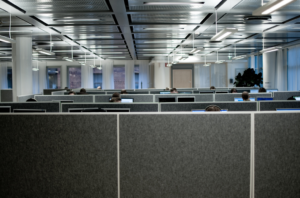 The National Safety Council, NORC at the University of Chicago, and Shatterproof (a nonprofit that works to remove the stigma of addiction and provides educational resources) released findings that show workers with substance abuse disorders miss almost 50 percent more days of work than their co-workers. Also included in the data were statistics showing that employers did not realize the true impact that substance use has on business, only 39 percent of employers think prescription drug use is a threat to safety even though 71 percent said they've had an issue.
Workers who have substance use disorders may miss up to six weeks of work a year, and cost $2,600 to $13,000 per employee depending on the industry they are in. Healthcare costs for workers with an abuse problem are three times more expensive than the average worker. Construction, entertainment, recreation and food service companies reported having twice the national average of employees with a substance abuse disorder.
According to another survey from the NSC, only 19 percent of employers report feeling "extremely prepared" to handle prescription drug misuse. And 76 percent of employers did not offer training to help employees recognize signs of misuse.
Employees in recovery were found to have lower turnover rates, and were less likely to miss days of work. Helping a worker into recovery could save employers $2,607 per worker per year, and employees are more likely to get help if their employer initiates the process.
NSC President and CEO Deborah A.P. Hersman said that employers need to take action to address this prescription problem, because "doing nothing will harm your employees and your business".
The results of the analysis inspired these three organizations to create a "Substance Use Cost Calculator" for employers to understand the impact that this could have on their own workplace.
From the NSC newsroom
NORC at the University of Chicago