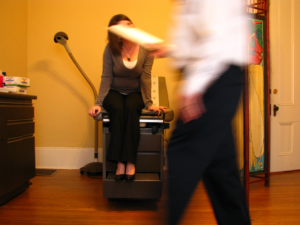 A New York surgeon is charged with defrauding the state's workers' compensation system, after investigators accused him of methodically submitting false bills over a two year period.
Dr. Gregory Shankman, working in Utica, NY, was arrested and charged with felony first-degree scheme to defraud, two counts of felony third-degree grand larceny and two felony counts of workers' compensation fraudulent practices, as well as misdemeanor petit larceny.
According to investigators Dr. Shankman would certify that he was giving workers' compensation examinations, when in reality he was either out of the office or in some cases out of the country. In some instances he would give workers' compensation medical exams at his office near Buffalo and also bill for services that were conducted at the same time in his Utica office. His physician's assistant would perform the examinations on patients in his Utica office, though they were not authorized to perform those in Shankman's absence.
Between March 2015 and March 2017 the Utica office sent bills for over 100 different examinations he claimed he was onsite for, but he was either performing exams near Buffalo or outright traveling. These amounted to $14,000 worth of false billings for medical services.
The investigation was led by New York State Inspector General Catherine Leahy Scott and Oneida County District Attorney Scott D. McNamara.
Read more here.