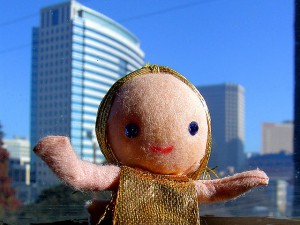 Oakland may have the A's in the post-season, but I'm betting that no comp officials will be sitting in vendor suites after a scathing audit by Oakland City Auditor Courtney Ruby found 'flagrant mismanagement'.
As has become customary for city officials before taking the reins, the new City Administrator requested the audit, to make sure that she, and everyone else, knows what she is stepping into. The audit found that city officials in the Risk Division inappropriately accepted gifts from vendors and using a bank account meant for administering their comp program to pay for furniture and coffee machine rentals.
The report cited 14 city officials who accepted spa treatments, hotel rooms and more from vendors totalling $24,000. One vendor responsible for administering the workers' comp program received $23.8 million for the six years of effort, even though the contract was supposedly capped at $13.7 million.
Oakland spends $20-25 Million per year on workers' comp for its 4,600 employees. No word on if that includes any spa treatments.
Read more about the audit and the spa treatments over at the Contra Costa Times