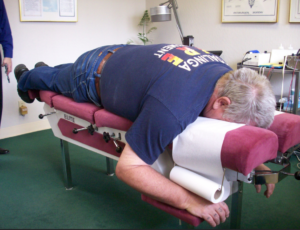 Ohio's Bureau of Workers' Compensation approved a rule that encourages alternative therapies to surgery and opioid use for patients who have suffered work-related lower-back injuries. They are one of the most common injuries to Ohio workers. Between 2014 and 2016 the bureau reported an average of 7,346 lower-back sprain claims a year.
In 2011 Ohio found that 8,000 injured workers were dependent on opioids, and since then they have been making an effort to reduce opioid prevalence in their state. Now they report that the number of injured workers dependent on opioids has been cut in half. Hopefully the parameters of this rule will reduce the number event more.
Opioids are not banned, but the rule promotes the use of things like physical therapy, chiropractic care and rest, anti-inflammatories, and ice as alternatives when possible. Patients who are considering surgery need to go through at least two months of comprehensive conservative care. Surgeries for emergency injuries like spinal fractures, or to remove tumors or infections, will not need to follow the 60 day timeframe of conservative care.
The number of work-injury related lumbar fusion procedures in Ohio dropped to 563 in 2015. It 2002 it reached 1,375 procedures. These procedures are controversial and often have more negative results for patients than if they had not undergone the surgery. Patients who have had these procedures may not return to work as quickly and may be more likely to take opioids long-term.
The bureau has approved the proposal but it will now go to the Ohio General Assembly's Joint Committee on Agency Rule Review.