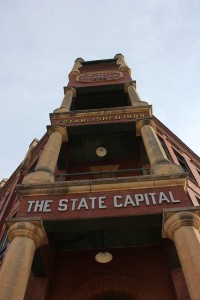 Oklahoma, a state that has turned heads in its decision to change from a court-based workers' comp system to an administrative one, is under even more scrutiny as 16 employees of the workers' comp system were fired last week.
The lay-offs were part of an effort to improve the efficiency of the office as they try to transition to this new system. The governor of Oklahoma, Mary Fallin, said she hopes these changes will attract more businesses to the state.
"Oklahoma has had one of the most expensive and inefficient workers' compensation systems in the country," Fallin said. She hopes the new system will create jobs and reduce costs on small businesses in the state.
She cited an estimate from the State Chamber which says the new changes could save the state up to $263 million a year in work comp costs. The transition, however, does not come without some costs.
One of the workers who was terminated is now trying to sue the commission, saying that she was fired almost immediately upon her return from surgery to fix a work injury. If she goes through with her case she might be heard by the commission rather than the court.
There is sort of a transitional-period court, the Court of Existing Claims, which will handle cases that were in place before February of this year, and a new Workers' Compensation Commission will handle more recent claims. As the court's caseload diminishes the number of employees is also expected to decrease, the state is expecting that the court will no longer be necessary by 2020. Meanwhile there are workers whose claims are delayed during this transitional period. The state cites budgetary reasons, saying both systems cannot operate at the same time. Cases set to be heard in late July are now going to be rescheduled. They are waiting in limbo to have their cases resolved.
The new system is supposed to save money by solving disputes through mediation instead of trials. Court reporters will be replaced by electronic reports and filing systems.