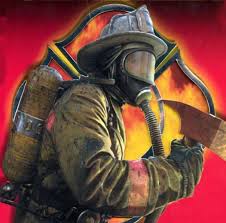 There were 65,880 firefighters injured in the line of duty in 2013, that is a 5.1% decrease from 2012.
Numbers were collected from the respondents to the 2013 NFPA survey for U.S. Fire Experience.  Of the injuries that were reported 29,760 (45.2%) were caused because of overexertion, strains came in at 26.5%, followed by falls, slips, and jumps at 22.7%.
The Northeast region of the country reports the highest number of firefighter injures coming in with more injures per 100 fires than any other region in the country.
The major types of injuries received during firefighting operations were:
strains, sprains, and muscular pain (55.3 percent);
followed by wounds, cuts, bleeding, and bruising (13.8 percent);
burns (5.1 percent);
smoke or gas inhalation (5.0 percent)
An estimated 11,800 injuries occurred during other on-duty activities, including:
4,015 while responding to or returning from an incident;
7,770 during training activities;
strains, sprains, and muscular pain accounted for 58.4 percent of all non-firefighting injuries.
Concluding the report on injuries, there were 7,100 exposures to infectious diseases and 17,400 exposures to hazardous conditions.