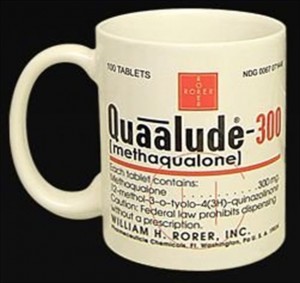 Despite many efforts to try and combat opioid related deaths in the workers' comp community, there are still too many unfortunate cases of overdosing as a result of opioid use. There is a lot of back and forth as to whether these deaths are compensable, since many of the users were using drugs meant to relieve them of pain after a work injury.
One such case out of Arkansas has denied death benefits to the family of James Loar, who overdosed in 2009.
The court found that he was prone to drug addiction and his overdose was independent of his work. He was prescribed to take six Methadone pills a day as he was weaning off opioids but the court found that in a time period when he should have taken 24 pills he actually took 41 pills.
He continued to use OxyContin for years after his injury; at one point in 2009 he was taking 4.7 pills a day when he was prescribed just three a day. He had been using two separate doctors to fill his prescriptions.
They also found that shortly before his death he was known to have coached football, leading them to believe he was using these drugs recreationally and not for debilitating pain as prescribed.
Because of all these factors the courts decided that his overdose was independent of and unrelated to his back injury in 2005. There have been cases where the courts have compensated overdoses, when a doctor did not properly explain the medication or the overdose was not so excessive (17 pills over what Mr. Loar had been told to take).
Apart from whether his death was compensated or not, the point of the story is that these overdoses are still happening at a frequent rate and there is an especially big problem with pain medication in the workers' comp industry.
Dr. Leonard Paulozzi of the CDC said that there were nearly 40,000 drug overdoses a year in this country and more than half involve prescription drugs. Since a high number of those people are middle-aged, he thinks work injuries have a hand in opioid related deaths. Many work injuries are to the back, as was Mr. Loar's injury, and doctors are increasingly prescribing these kinds of pills for back pain, said Paulozzi.
What's even more, a report from Express Scripts noted that prolonged opioid use has been shown to produce poorer outcomes and longer disability. It seems like opioids, once maybe thought of as a last resort, are now the norm. Further, the doctors who prescribe these drugs at the highest rates are the ones who don't usually treat workers' comp patients. So they may not really know what they're getting themselves (or their patients) into.
First a person suffers a horrible injury and then many of them go through a horrible addiction. Some of them come out of it, but many do not. Many states have taken notice and tried to implement drug monitoring programs and databases but this problem is far from solved.