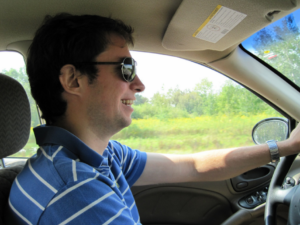 The "gig economy" and the contractor or employee debate continues, but one company may be taking steps to at least offer workers the opportunity to be covered in the event of an accident. For now it looks like workers will be financially responsible for coverage but it is a start to a safety net for workers.
Uber, the ride-sharing program, is launching a pilot program in eight states. They are going to raise rates by five cents a mile and pay for a pilot program that gives drivers the option to buy injury protection insurance which would cover drivers while they are driving for Uber, either on their way to pick up passengers or during the trip. Drivers would pay $.0375 per mile to be protected, opting-in to the coverage rather than Uber providing blanket workers' compensation coverage. The .0125 cent difference between what drivers will pay and what customers pay is going towards fees and taxes. The head of safety and insurance for Uber, Gus Fuldner, said Uber is not making money off the rate increase.
The eight states where the program has launched are Pennsylvania, South Carolina, West Virginia, Delaware, Illinois, Arizona, Oklahoma and Massachusetts. Uber is partnering with One Beacon and Aon on the program, which will cover medical bills and lost wages if they are injured in an accident while driving for Uber. Coverage would max out at $1 million.
"We believe drivers should have a low-cost option for protecting themselves and their families from rare and unpredictable accidents that prevent them from working," said Fuldner.
Rebecca Smith, deputy director of the National Employment Law Project, does not think this is a fair deal for Uber drivers since they are still being charged for benefits that most workers have automatically.
Read more from PennLive.com