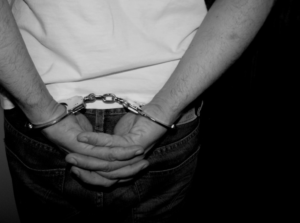 The Orange County District Attorney announced that they have charged 16 people in a large workers' compensation insurance referral scheme. They charged ten attorneys and six cappers in a case that allegedly exploited many Spanish-speaking people.
Carlos Arguello III formed the Centro Legal Internacional in 2006, and made illegal referral contracts with comp and personal injury attorneys who were paying monthly fees to businesses owned by Carlos Arguello and Edgar Gonzalez, another defendant charged. The attorneys would deliver a certain number of clients per month. Cappers would work in primarily Hispanic neighborhoods or businesses, publishing advertisements in Spanish-language publications to try and persuade people to call numbers that were all directed to a call center. They would send recruiters to the homes of interested people and have them sign an "intake packet" which also contained an attorney retainer agreement. These packets were forwarded to the attorneys and medical providers involved in the ring. Certain medical providers are also under investigation for paying for patients that the Cappers recruited, as well as for prescribing using certain vendors or referring diagnostic imaging requests to specified companies.
Charges filed include conspiring to refer clients for compensation, referring patients/clients with reckless disregard for commission of fraud, and insurance fraud.
Capping (the act of securing clients for attorneys or law offices) is illegal, and it is illegal for attorneys to pay cappers for clients. The charges were brought after a three year investigation from the Orange County DA and the California Department of Insurance.
"People who live in poor neighborhoods should not be exploited, they shouldn't be used as ATM machines, they shouldn't be victimized by unscrupulous lawyers and doctors," said Tony Rackauckas, Orange County District Attorney in a news conference.
Read the full release here.