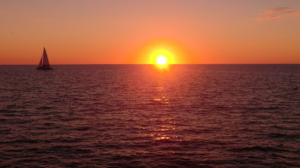 Things are heating up in Florida over how the National Council on Compensation Insurance (NCCI) came to the decision in their recommendation to increase workers' comp premiums to the Florida Office of Insurance Regulation (FLOIR).
Sunshine Laws are on the books in every state, and require the government to allow the public to access certain proceedings. Some meetings are exempt from the laws but for the most part the public should be notified in advance of the proceedings and be allowed to access them.
NCCI recommended a 19.6 percent increase in workers' comp premiums last August. The FLOIR approved a 14.5 percent increase, though its approval has been debated in court given the ongoing Sunshine Law violation allegations. The appeals court allowed the increase to take effect December 1 of last year even though litigation is ongoing.
A workers' compensation attorney in Miami, James Fee, filed a suit last November that claimed NCCI's deliberations about the rate increase should have been open to the public under the state's workers' compensation Sunshine Law. According to FLOIR, the NCCI chief actuary Jay Rosen was the only person who determined the rate increase, and so that did not really count as a "committee" of the rating organization that needed to be open to the public. They, and NCCI, are appealing after Leon County Circuit Judge Karen Gievers sided with James Fee. She found that NCCI and the FLOIR held closed meetings and did not keep minutes, and their approach to rate filing involves committees.
Various press outlets have also accused NCCI of sidestepping the Sunshine Law when it came to calculating recommended premiums. The Associated Press, Florida Press Association and Florida First Amendment Foundation allege that NCCI held closed door meetings that should have been open to the public.
President of the First Amendment Foundation, Barbara Peterson, says that the amount of the rate increase is not the issue, but rather that they did not comply with the open process in coming to their decision.
NCCI and FLOIR have filed legal briefs refuting these claims, saying that their accusers misread the laws. NCCI stated that they are not bound to do their rating work via committee, and their internal committee has been disbanded since 1991.
"At the end of the day, it matters not whether the rate determination is made by a committee or one individual, or whether they are private or public. It is the public function performed- rate filing- under an explicit statutory provision that requires it to be in the Sunshine," states the amicus brief filed on behalf of the press organizations.