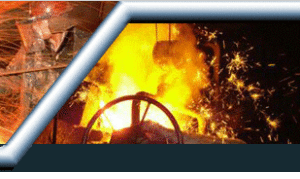 Workers were exposed to chlorine gas while forging aluminum blocks at a foundry in Prescott, KS mainly because they were never trained on how to handle or store the gas.  When chlorine gas is mishandled it can cause severe respiratory damage.
In September of 2014 a compliant prompted an OSHA inspection.  Upon inspection investigators found confined space hazards at Custom Alloy Sales 34P LLC.
At the concluded inspection OSHA found 31 serious violations and proposed penalties of $160,200.  Workers were failed to be trained on how to handle dangerous chemicals being used around the foundry.  They were not protected from various machine parts.  There were also forklifts in use that had defects as well.
Custom Alloy has contested the violations and fines and now the case may go before an Independent Occupational Safety and Health Review Committee.
As for my two cents on this discussion I have written many articles about OSHA fining companies, I have never seen a company be issued 31 serious violations.  It is clear that the health and safety of the employees at Custom Alloy is not a priority to the owners, if it was there would not be so many instances where an employee could be seriously injured.  Employees need to be ensued that they are safe and will return home at night after their job is done.  It is clear that this company needs to make serious improvements before they are shut down or an employee suffers a serious injury or even death.