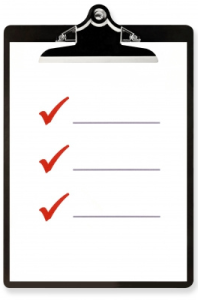 A year after the Occupational Safety and Health Administration (OSHA) implemented a reporting requirement for severe work-related injuries the administration says that, though they have seen an improvement in some companies hey think employers reported fewer injuries than actually took place, and that some tried to hide injuries from the administration.
The Severe Injury Reporting Program was put in place to try and get a better idea of where and how severe injuries occurred so OSHA could learn which companies seemed to be at risk of worker injuries, and then take preventive measures at those companies. They hoped they could learn which companies they needed to visit to make sure safety standards were put in place to prevent another severe injury or a death.
The injuries that employers were supposed to report included loss of an eye, in-patient hospitalizations or any amputations. Employers also have to report fatalities at work, but that has always been an OSHA requirement. Since the program was put in place at the beginning of January last year, OSHA says they have received over 10,000 reports of severe injuries, the majority of which came from manufacturing and construction industries.
Rather than inspecting every site that reported an injury, OSHA often tried to allow the employer to correct the hazards on their own. In many cases, they said, the employer went above and beyond OSHA standards in correcting hazards and implementing safety devices to ensure the safety of their workers.
States that conduct their own state plan were not included in the program, only federal OSHA states. With the information OSHA obtained they were able to identify hazardous trends and take steps to correct them. For example, in the southeast region they saw a lot of fingertip amputations among food workers using deli slicers and they started a campaign across those eight states to educate workers and employers about the hazards these machines pose and how workers can be kept safe.
They also found employers who took measures to hide safety violations and injuries from the administration. They believe that maybe up to 50 percent of severe injuries are not being reported, whether it is because smaller businesses do not know about the reporting requirements or because they choose not to because they are not worried about the fine for failing to report, which was $1,000 last year. OSHA says they are now going to increase those fines and also develop an outreach program for businesses so they get all the information about new requirements.