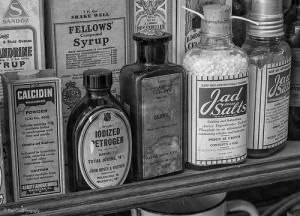 Pennsylvania workers' compensation premiums have been going up, and many are pointing the finger at direct physician dispensing. The cost for those drugs can be up to 300% more than prices at a pharmacy, which presents itself in higher premiums. Several other states have passed legislation to try and curb physician dispensing and now Pennsylvania is looking to jump on that bandwagon.
House Bill 1846 has been introduced in the Pennsylvania House Labor Committee to control costs associated with physician dispensing under the Pennsylvania Workers' Compensation Act. The bill would only allow physicians to dispense a five day supply and would limit reimbursement to 110 percent of the average wholesale price (AWP), the price applied to pharmacy drugs. The American Insurance Association supports the bill and says this practice has increased over the years, in turn increasing workers' compensation bills. These kinds of medications are responsible for over 25 percent of the total workers' compensation drug-related expenses, roughly $1.7 billion a year.
The hearing also related physician dispensing to higher medical costs, higher indemnity expense and extended disability periods.
The Workers' Compensation Research Institute (WCRI) has noted that Pennsylvania's physician dispensing problem is especially bad. In 2011, physicians dispensed 23 percent of prescriptions and received 38 percent of what was spent for all the workers' compensation prescriptions in the state. Now Pennsylvania will try to join 15 other states that have enacted legislation to cap prices on physician dispensed drugs.
The National Federation of Independent Business (NFIB) Legislative Director Bob Keaton, gave examples of common drugs whose costs skyrocketed when they came from a physician. He used reports from WCRI to show the committee that the practice has gotten out of hand. According to the report, a common drug like Prilosec OTC costs $.67 a pill at a drugstore but $7.43 a pill when it comes from the doctor.
Lowering costs and getting workers back to health sooner? All in favor- say "Aye!"