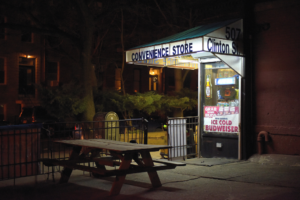 A worker in Pennsylvania who was shot while he was sitting in his supervisor's car, outside of the store where he worked, was found to be eligible to receive workers' compensation for his injuries.
Shah Mahar-Ullah worked at the BC Food Market in Philadelphia. He worked ten-hour shifts, six days a week and was paid in cash every other week. The store where he worked had a history of shoplifting issues and had 16 surveillance cameras installed. Mr. Mahar-Ullah had called the police on a woman who had shoplifted at the store, and testified that he had been receiving threats from her relatives. He testified he had started to get rides home from work with his supervisor because he was afraid.
On May 28th, 2008 he had just gotten into his co-worker's car that was parked outside after closing the store when he was approached by two people with their faces covered. They shot Mr. Mahar-Ullah several times. He was in the hospital for several days and claimed that he was permanently disabled as a result of his injuries.
He filed claims with his employer and the Uninsured Employer Guaranty Fund because his employer did not have workers' comp coverage. His employer claimed he was not within the course and scope of his employment at the time of the shooting. His supervisor said that the car was already moving away from the store when the shooting occurred and was at least ten feet away, and said the shootings could have been related to Mr. Mahar-Ullah's marital problems. Mr. Mahar-Ullah testified that he did not tell his supervisor he thought the shooting could have been marital issue related. A workers' compensation judge sided with the claimant and determined that he was eligible for workers' compensation, since the employer had not submitted tapes from the security cameras to corroborate their side of the story the judge determined the incident was retaliation related.
The Commonwealth Court panel upheld the lower decision of the workers' compensation judge, saying that the shooting was retaliation-related. The court also said that the spot he was parked in constituted as the employer's property and he was within the course and scope of employment while he was in the car. They had no formal parking lot; people entered the store from off the street. He was parked outside the store on the curb and the court ruled that section of the street counted as property, since an employee would have to enter and exit the store that way anyway just to get to work and to get to their duties.
Decision of the Commonwealth Court of Pennsylvania