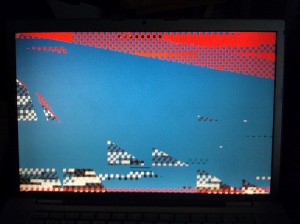 The Pennsylvania Department of Labor and Industry recently spent $45 million to overhaul and revamp the system that they use to process workers comp claims and assign them to judges.  Many people know that there is a chance they can be injured on the job, especially if they work in a hazardous industry.  Most hope that this day never comes when they need to go to court to receive or settle their workers compensation claims.  If and when that day does come, the last thing the injured worker wants to hear is that their case has been delayed because of a computer glitch, yet this is exactly what is happening.
The new software was designed to streamline the process of filing claims.  Instead the complete opposite has been occurring.  The system has been unable to upload claims or other supporting documentation needed for the case or in some cases the files have just vanished from the system.
As a result of the problem with the new software injured workers and their attorneys have been unable to secure court dates which in turn has created a huge backlog of cases for judges to hear at the L&I BWC.
All parties involved including attorneys, insurance companies and the injured worker themselves are not being notified about decisions about their cases.  The glitches even range internally as well with judges and court staff unable to load necessary court documents into the system.
The new software was designed by Deloitte Consulting out of New York – the new system went live on September 9th and immediately the state began to experience these glitches and issues.
One Philadelphia attorney has filed 20 petitions since September on behalf of clients of his who need to receive workers compensation, not one case has been assigned to a judge yet.  He states that under the old system an injured worker could expect a court date within 7-14 days of filing a petition.
This is not just your normal computer glitch in the least, these are real people who have sustained injuries at their workplace and cannot work, they have bills and families to feed.  They are relying on the state to hear their cases and make sure they are taken care of until they can adequately return to work from their injury.
The state says that they have added staff to help work through the backlog of cases which is ranging in the 500 range to be assigned.  They have said that actual workers comp payments have not been affected by the system glitches.
Deloitte gave a 90 day warranty on the system and as a result of that the state has not had to pay for any repair regarding the issues with the glitches.  However in a separate contact that was signed with Deloitte involves routine maintenance and upgrades that is costing the state $5.1 million per year.
As with any new system you can always expect there to be some growing pains, especially when making such a big move as to going from paper to a paperless environment.  As a technology firm we make the process as seamless and painless as possible, obviously here there were some things that were not accounted for.  You hope that they can get the glitches sorted out as soon as possible to get the workers comp system back on track and get rid of the pandemonium.  This is taking a toll on everyone from the injured party, to those who represent the injured party, to those trying to get that person back on the job as quickly and safely as possible.
Source: Philly.com