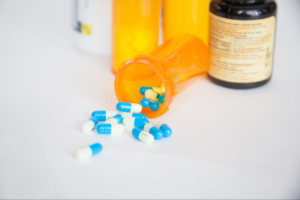 Part two of Coventry's 2016 Drug Trends Series was released, analyzing prescription data in workers' comp between 2015 and 2016. Part two specifically focuses on the managed and unmanaged (out-of-network) data. This report looked at generic prescribing patterns versus brand-name and found that overall, generic prescriptions continue to rise in workers' compensation.
Managed data was taken from retail and mail order prescriptions as well as prescriptions from their extended-network. All of these make up74.3 percent of total prescriptions written and 77.7 percent of the total paid amounts. The unmanaged data includes out-of-network prescriptions which Coventry found through medical bill review. They found that generic prescriptions were high in the managed group, 97 percent, and continued to increase in the unmanaged group, rising 1 percentage point to result in a 95.7 percent utilization rate. The authors of the study think that the increase in generic use was helped by prescribing more of the generic topical NSAID for Voltaren Gel 1%. Opioid prescriptions are declining but, maybe as a result, prescriptions for NSAIDs, anticonvulsants, muscle relaxants and non-opioid analgesics increased.
Opioid prescriptions decreased, 1.1 percentage point for managed prescriptions and 2.1 percentage points for unmanaged. Still, opioids made up 30.1 percent of managed prescriptions and 13.5 of unmanaged prescriptions. Opioids are the most utilized class of drugs for managed prescriptions but the third highest for unmanaged, after NSAIDs and muscle relaxants. Compound medications have also decreased, significantly so in unmanaged prescriptions by 4.2 percent. Compound medications account for 0.6 percent of managed prescriptions and 4.6 percent of unmanaged.