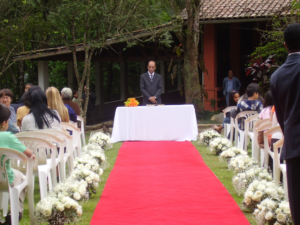 A worker was injured on the job and received wage differential benefits as a result of his lingering medical conditions that resulted from his injury. He worked as a pastor in addition to his job with employer Nestle USA, Inc. and argued that his pastor's salary should be included when calculating average weekly wage. The 4th District Court of Appeals in Illinois upheld earlier decisions that had rejected this, saying that his employer did not know he was being compensated for his duties as a pastor and his wage differential benefits should only be calculated based on what he might have earned with Nestle.
Darrell Bagwell was injured on June 2, 2008 and then again on March 23, 2009 working for Nestle. He had surgery to repair a disc herniation and continued to have lower back and leg pain, and then he reinjured his lower back and had to have another back surgery. His physician said he was limited to a sedentary lifestyle and could not be employed in his position at the factory. A vocational rehabilitation counselor testified for Mr. Bagwell and gave the opinion that he did not have transferrable skills that would let him find a sedentary work position, and that it would be difficult for him to find another job. Mr. Bagwell received temporary total disability benefits, temporary partial disability benefits and medical expenses as well as wage differential benefits. He worked as a pastor during the time of his injuries, and his employer knew that he did so but they did not know he was paid for this. He received a $600 per week housing allowance. The arbitrator determined that his job as a pastor could not be included in the weekly wage calculations.
Mr. Bagwell appealed that to the Commission, who upheld the arbitrator's exclusion of concurrent employment income. They could not find evidence that Nestle knew he was being compensated for his other job even though they knew he was doing the work, they thought it was more of a volunteer or community activity. He had testified that his employer did not know what he was paid working as a pastor because it was "none of their business". When he sought judicial review the 4th District Appellate Court also supported the earlier decisions and affirmed the judgment of the circuit court of McLean County.
Read the case here.