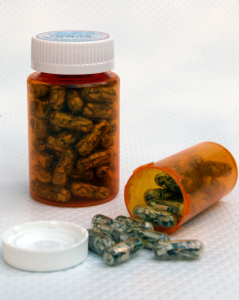 This past week a Philadelphia doctor and his assistant were charged with running an illegal pill distribution operation out of his offices. They are accused of writing prescriptions for strong drugs like Oxycodone or Xanax without properly examining the patient and face charges for conspiracy to distribute controlled substances.
Patients would seemingly come in and pay for the drugs without going through the necessary medical tests or exams. They would pay $250 for the first appointment and $200 for each follow-up to renew their prescription. The prosecuting attorney is calling the operation a "pill mill" that has been in operation for a year. The doctor, William O'Brien, is accused of falsifying medical records to make it appear like patients underwent an exam, and even proposing that patients do him favors to get higher doses of the medicine.
Both O'Brien and his assistant could face 20 years for the conspiracy charge. O'Brien could face up to five years for each distribution charge (he is looking at 26 counts of illegally distributing Oxycodone and Xanax). The government thinks that he collected almost $1.8 million from patients.
This is a scary operation. Not only might there be people getting drugs who probably have no business using these kinds of drugs in the first place, but there could be people who do need these kind of drugs and are getting more than they should be taking. In the workers' comp community we are all too familiar with the downsides of opioid use, and abuse. Operations like this could make it harder to contain that and make sure that people are getting the help they need in a safe way.