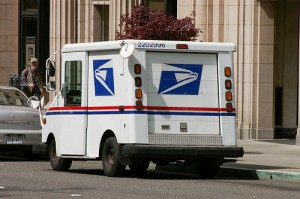 Sean Eric Slaton of Anniston, AL was convicted on 8 counts of false statements with the WC Program, 24 counts of wire fraud, and 1 count of theft of government property by a jury of his peers after a seven day trial occurred.
Slaton began receiving comp payments in 2002 after he was deemed disabled from a vehicle crash in 2001 while delivering mail in the city of Birmingham.  In 2011 he began to report false information to the Postal Service and the Department of Labor regarding his physical abilities and limits.  The Office of Inspector General began to investigate Slaton.  They observed him exceeding the medical limits of physical activity and also reporting false incomes on business activities from 09-12.
In 2012 the Postal Service paid out $1.3 billion in workers compensation costs.  Obviously most of this money goes to employees who are truly injured.  There are however some bad apples who try to scam the system.  When this does occur they are not only stealing from the government, but also stealing from all of us hard working Americans who pay tax dollars and that does not sit well with me.  He will be prosecuted.  I will do my best to keep you all apprised of the outcome.
Source: AL.com