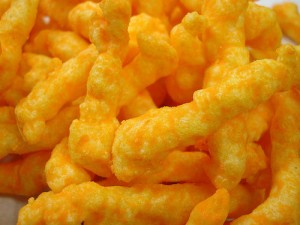 A New York court has upheld an employee's case against his employer regarding the workers' comp benefits he sought after developing an occupational disease.
Mr. Keith Sendell was an employee at a Frito Lay facility for 12 years but stopped working in March of 2010 when he claimed he was suffering acute respiratory problems caused by workplace exposure to chemicals and seasonings. The plant produced corn, potato and grain-based foods. Guess that Cheeto dust IS dangerously cheesy.
Besides the residues in the air, Sendell claims he was exposed to cleaning compounds and acids while on his cleaning duties. They are known to create hazardous fumes and toxins that may have contributed to his symptoms. When Sendell finally sought medical treatment, he was diagnosed with chronic hypersensitivity pneumonitis. His condition improved once he stopped working, and Frito Lay denied his application for benefits.
The Workers' Compensation Board upheld the original findings that he suffered from a work-related illness and granted Mr. Sendell his due benefits. He was able to establish a link between his occupation and his condition. The court or the doctors could not prove which specific substance caused the symptoms, so I shouldn't tell you to put down those sour cream & onion chips just yet (though if you work closely with others you might want to, for the sake of your breathe and your office relationships). Even though he could not point to a specific cause, the court also noted that Mr. Sendell's condition dramatically improved when he was not in proximity to the plant, an obvious clue that his disease stemmed from his place of work.
Read the full court statement here.