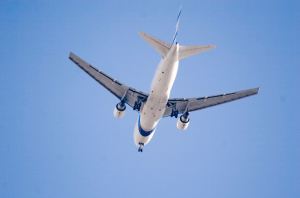 A flight attendant out of Oregon has been granted workers' comp benefits for an injury she sustained during a flight that her employer tried to argue was not actually an injury.
On a flight from Montana to Washington State, Lisa Davis-Warren was working as a flight attendant on Horizon Air. A few minutes after take-off, she reported that she was having trouble breathing. Then the pilot said they were having trouble pressurizing the plane as it was going higher into the air. She felt as though she was going to faint and asked to take some breaths from the oxygen tanks. Though the pilot stabilized the plane a little bit later, she still reported feeling dizzy and nauseous the whole flight.
The passengers were not told about the cabin pressure situation and most of them seemed ok, according to testimony. Though the claimant said she saw a few who looked sick and saw one person throw up.
She was supposed to work another flight to Canada when they landed but instead had her husband pick her up at the Seattle airport and take her home. She was still feeling sick and then proceeded to drive to the hospital where they evaluated her and transported her to another hospital.
The evaluating doctor at the second hospital said she seemed unsteady and could not walk in a straight line or perform the past-pointing test accurately. He said her symptoms may have been caused by the drop in pressure on her flight, and had her treated with hyperbaric chamber treatments. She stayed in the hospital about five days and though she felt better afterward she still said she sometimes got nauseous and had short term memory loss.
Her employer asked for a second opinion from a Dr. Burton, who also looked at the incident report from the cabin. He determined that from the incident report, it did not seem like there was a substantial "decompression event" and that her symptoms were psychogenic and unrelated to a work incident. Upon hearing this, Horizon denied her benefits and at the first hearing the judge upheld the denial because she did not suffer a specific medical condition from the flight.
The workers' comp board reversed that decision however, saying she did not have to prove that the exposure to low pressure resulted in a specifically diagnosed condition to get benefits. That the original doctor thought she needed a medical treatment for her symptoms is enough to be compensated.