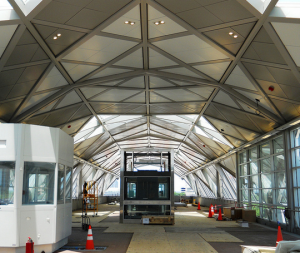 After a building collapsed last November in Staten Island and killed a worker, the resulting investigation from the Occupational Safety and Health Administration determined that the worker should never have died and his death could have been prevented had his employer followed safety rules.
Formica Construction Co. Inc. was the contractor working on the former Dana Ford Lincoln dealership in Staten Island, and their employee Delfino Jesus Velazquez Mendizabel was working when the mezzanine collapsed on top of him.
Patricia Jones is the OSHA area director in Staten Island and said that if his employer had followed the correct demolition safety rules the mezzanine never would have collapsed and he would still be alive.
The company failed to conduct a pre-demolition engineering survey to see how stable the building was and if there was a chance of collapse. They removed load-bearing parts of the walls and floor before higher levels were removed, leaving them susceptible to collapse. They failed to brace the walls or floor against collapse either. These were all willful violations. They did not do any kind of ongoing inspections to check for chance of collapse as they were demolishing and removing parts of the building. Their employees were not trained to look for signs of a possible collapse or any other hazards caused by their demolition work. There was no official record of injuries on the job either.
All of these wrongs amounted to three willful, three serious, and one other than serious violations from OSHA. They face fines up to $121,000.
Demolition hazards are similar to construction hazards but they are also slightly different in that it changes the original design of the structure and can expose weaknesses of the structure that were unknown. That can leave the structure vulnerable to collapse. Demolition should start from top to bottom as well, otherwise removing lower floor might weaken the structure and its load-bearing capabilities.
Jones said that though these actions will not bring back the deceased employee, she hopes it will encourage other companies to act according to safety standards so that other workers will not die.